Judge John M. Holcomb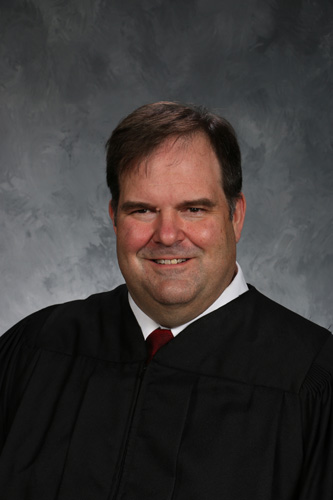 John M. Holcomb took office as Judge of the Butler County Common Pleas Court, Probate Division for the term beginning February 9, 2021.
Holcomb, a former trial prosecutor, was admitted to the bar in 1991, after earning the top score in Ohio on the Multistate Bar Examination and scoring in the top 3 percent on the Ohio Bar Examination. Holcomb further distinguished himself as a Super Lawyers Rising Star, meeting the stringent rating requirements of this list of outstanding lawyers who have "attained a high degree of peer recognition and professional achievement."
Holcomb brings a wealth of wide-ranging legal experience to the bench. He:
Prosecuted or defended criminal felony cases, including aggravated murder with death penalty specifications, in three Ohio counties
Successfully handled civil cases, including wrongful death and medical malpractice jury trials, in four Ohio counties.
Probated estates and related matters in the probate courts of five Ohio counties.
Holcomb earned a Juris Doctorate from the University of Cincinnati College of Law (1991) (Member, Federalist Society), a Bachelor of Arts from Miami University (1988), and a diploma from Stephen T. Badin High School (1984).
Holcomb served as an Assistant Prosecuting Attorney in Butler County from 1993 to 2000. He provided representation to indigent clients charged with felony offenses in Federal court as a member of the U.S. District Court Southern District of Ohio CJA Panel from 2001 to 2006. Before becoming judge, he was admitted to practice before the U.S. Supreme Court; Ohio Supreme Court; U.S. District Court, Southern District of Ohio; and U.S. Court of Appeals, Sixth Circuit.
Holcomb resides in Hamilton with his wife, Karen, teacher at New Miami School, and his children, Julie and Jack, both students at Miami University. Holcomb attends St. Peter in Chains Catholic Church, and is also a member of Washington Lodge #17 F&AM; Scottish Rite, Valley of Cincinnati; Sons of the American Revolution, National Rifle Association, and Middletown Sportsmen's Club.